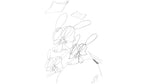 "SKOLOCT"
by SKOLOCT
2022.8.5(金Fri) - 8.21(日Sun)
12:00 〜 19:00
Closed on Mon & Tue 休館 月曜日・火曜日
会場 Feb gallery Tokyo
*ご来場の際にご予約いただく必要はございません。
この度、Feb gallery Tokyoではアーティスト SKOLOCT による個展『SKOLOCT』を開催いたします。
"SKOLOCT"はアーティスト中野毅の活動名でもあり、作中に登場する生物の名前でも あり、その生物をあしらったファッションアイテムを制作しているブランド名でもある。その定義しがたい"SKOLOCT"という単語の多義的な意味と呼応するように、作中に登場する生物"SKOLOCT"は作品ごとにメタモルフォーゼを繰り返し、観る者を幻惑させる。 その態度は、まるで作中の"SKOLOCT"自身が意思をもって世間から定義されることを拒み、その挑発的で貪欲な態度を現実に伝染させようとしているかのようだ。
アーティスト"SKOLOCT"のボーダレスにジャンルを横断していく柔軟な制作姿勢は、 観る者を自由な思考の伝染に巻き込んでいく。「良いとされているものが良い。」という固定化された価値観は、作品ごとに不断の解体と再構築を繰り返す"SKOLOCT"の前では無意味だ。アーティスト"SKOLOCT"の「地球を揺らすようなヤバいモノを作りたい。」という欲望が、絵画世界に生きる生物 "SKOLOCT"と共鳴し、共犯関係を結び、一緒に作品をつくり上げている。
"SKOLOCT"を眺めている我々もまた例外ではなく、彼らの共犯関係の中に取り込まれてしまう。これまでに「HYSTERIC GLAMOUR」「STUSSY」「UNDERCOVER」「TAKAHIROMIYASHITATheSoloist.」「VLONE」など多岐にわたるファッションブランドとコラボレーションしているということ(下記プロフィールを参照。)が、 "SKOLOCT"という生物がフィクションの世界からリアルへと流れ出て、鑑賞者である我々を巻き込んでしまっていることの何よりの証左だ。私たちは"SKOLOCT"を着たり、履いたり、付けたり。"SKOLOCT"を眺めた人々は作品をアートとして思考すると同時に、身に着けることまで思考してしまう。(※当展覧会ではギャラリーとのコラボグッズ を販売いたします。)
作中に登場する生物"SKOLOCT"は、アーティスト中野毅の生き写しではない。そのように単純化して捉えられるようなものではなく、互いが互いのアイデンティティを規定し、規定され、作品を眺める我々がまたそれを規定するというような複雑な関係性の中でのみ、"SKOLOCT"という現象は定義されるのである。それは作品と作者、双方にとって幸福なことであり、彼らの共犯関係の中から生み出される作品の数々を同時代的に体験し、共犯者として作品に参加することができる我々もまた幸福である。
2007年、忽然と姿を現したトリックスターSKOLOCTは挑発的で、時に貪欲さすら感じさせる無邪気な態度でこの世のありとあらゆる境界線を軽やかに飛び越えていく。Feb gallery Tokyoのオープニングエキシビション「Keep in touch 展」では絵画作品2点と立体作品1点を出展していたSKOLOCT。今回の個展『SKOLOCT』では、大型キャンバスを含む新作18点程を展示する。目まぐるしく姿かたちを変えていく"SKOLOCT"の今をご刮目ください。
Tsuyoshi Nakano is an artist who goes by "SKOLOCT" which also refers to the name of the creature that appears in his artwork and the title of the brand producing the fashion items featuring the creature. Corresponding to the ambiguous meaning of the word "SKOLOCT", the creature, SKOLOCT has been non-stop-metamorphosing since its start and has been developing itself at each project. The attitude is as if the SKOLOCT refuses to be described by the world.
SKOLOCT's borderless and flexible stance on producing art involves the viewers in the transmission of free thinking. The value of "what's considered to be good" is almost meaningless in front of the idea of SKOLOCT which is constantly deconstructed and reconstructed by himself. The desire of the artist, SKOLOCT to "make some madness that shakes the planet" resonates with the creature, SKOLOCT. They form an accomplice relationship then create together. 
We, who are looking at SKOLOCT, are no exception and may be colluded with them. 
"HYSTERIC GLAMOR", "STUSSY", "UNDERCOVER", "TAKAHIROMIYASHITA The Soloist." "VLONE" and more… Up to now SKOLOCT has collaborated with a wide range of fashion brands not only in Japan but internationally. They embrace SKOLOCT as a concept and release it out to the world we live in, involving us. We see SKOLOCT as an art and simultaneously  as a part of our lifestyle by wearing a piece of little something "SKOLOCT". (SKOLOCT × Feb gallery Tokyo collaboration goods available at the venue:)) 
The creature, SKOLOCT, is not very simple to be considered just an embodiment of the artist Tsuyoshi Nakano. The true phenomenon of SKOLOCT happens within the complexity where the artist, SKOLOCT and the creature, SKOLOCT define each other, and we as the viewers define their process of defining each other. It is a great state of realization/evolution for both the artist and the subject, the creature. It is great for us too to be contemporaries with today's SKOLOCT.
Previously, Feb gallery Tokyo exhibited two paintings and a three-dimensional work by SKOLOCT for the opening exhibition, "Keep in touch". In this solo exhibition, about 18 of his new paintings, small to large canvases. will be exhibited. Please do enjoy the trickster, SKOLOCT piercing through the layers of histories and cultures like a bullet with a provocative yet innocent attitude that leaves us a thrill.
SKOLOCT Tsuyoshi Nakano
〈 作家来歴 〉

1995 年
「NGAP」 Start
2007 年
「SKOLOCT」 Start
2009 年
「SKOLOCT x UNDERCOVER COLLABORATED COLLECTION」
2012 年
「SKOLOCT x SUNSEA COLLABORATED COLLECTION」
2013 年
「SKOLOCT × STUSSY COLLABORATION EXHIBITION "One Finger"」
2014 年
「SKOLOCT × HYSTERIC GLAMOUR COLLABORATION EXHIBITION "Hyskoric"」 「SKOLOCT x BILLIONAIRE BOYS CLUB COLLABORATED」
2015 年
「SKOLOCT × HYSTERIC GLAMOUR COLLABORATION EXHIBITION"Hyskoric 2"」
2016 年
「SKOLOCT × TAKAHIROMIYASHITA TheSoloist Collabolation at Paris Collection "SKOLOCT" 」
2017 年
「SKOLOCT ART EXHIBITION / POP-UP STORE at Hirshleifers NewYork with TAKAHIROMIYASHITA TheSoloist」
「SKOLOCT × HYSTERIC GLAMOUR COLLABORATION EXHIBITION "Hyskoric 3"」
「SKOLOCT × VLONE COLLABORATION EXHIBITION "SKOLONE"」
「SKOLOCT x UNDERCOVER COLLABORATED COLLECTION」
「SKOLOCT ART EXHIBITION / POP-UP STORE at 3125c Galleria / JUICE LA & JUICE HongKong」
「SKOLOCT ART EXHIBITION / POP-UP STORE at INNESECT Shanghai」
2018 年
「SKOLOCT × HYSTERIC GLAMOUR COLLABORATION EXHIBITION "Hyskoric 4"」
「SKOLOCT ART EXHIBITION / POP-UP STORE at Amazon Fashion Week Tokyo」
2019 年
「SKOLOCT ART EXHIBITION / POP-UP STORE at COMPLEXCON LA」 「SKOLOCT ART EXHIBITION at Gallery NOW "スコロクト 中野毅展"」 「SKOLOCT x EMPTYROOM x FIU GALLERY EXHIBITION/ POP-UP STORE at INNERSECT Shanghai」
2020 年
「SKOLOCT ART EXHIBITION / POP-UP STORE at DAYZ Miyashita Park "SKOLOCT RISING"」
2021 年
「SKOLOCT ART EXHIBITION at Gallery NOW "WORLD PEACE"」
「SKOLOCT x NGAP Capsule Collection at DAYZ Miyashita Park」
「THE JOINT EXHIBITION "KEEP IN TOUCH" at Feb Gallery Tokyo」
2022 年
「SKOLOCT x MINEDENIM "SKOMINED"」
「SKOLOCT ART EXHIBITION at MINEDENIM Flagship store MINED "SKOMINED"」
「ART STAGE OSAKA 2022 EXHIBITION」 with Gallery Target
展覧会『SKOLOCT』
会期2022年8月5日(金)-8月21日(日)
営業時間:12:00 ‒ 19:00 
休館日:月曜日・火曜日
会場:Feb gallery Tokyo
107-0062 東京都港区南青山4-8-25

*ご来場の際にご予約いただく必要はございません。