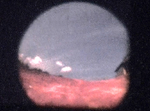 37th Image Forum Festival 2023
2023.9.30 SAT - 10.6 FRI
13:00 - 20:00
no day-offs during exhibition
会期中休業日なし
別の会場・フェスティバル全体のプログラムは下記オフィシャルウェブサイトに記載しております。To check the info about other venues and programs, Please hit the link down below.

IFF2023 official website
[entry fee 入場料]
@Feb gallery Tokyo
general_一般 - ¥1,000
students_学生 - ¥500
Image Forum membership_会員 - ¥800
*前売券1回券、4回券もお使いいただけますが、差額の返金はできません。
*Advance tickets for 1 session and 4 sessions can also be used, but no refunds will be made for the difference.
この度Feb gallery Tokyoでは、1987年から続く映像アートの祭典「イメージフォーラム・フェスティバル」の会場のひとつとして、日本を代表する実験映画作家のひとり、奧山順市のインスタレーション/パフォーマンス作品や映像作品の展示を行います。
奧山順市は1964年に制作した『MU』以降、一貫して映画やフィルムの構造をテーマに制作を続け、2016年にはロンドンのテート・モダンで特集プログラムが組まれるなど、海外でも高い評価を得ている実験映画作家です。今回の「イメージフォーラム・フェスティバル2023」では、「映画する人―ミスター実験映画・奧山順市レトロスペクティブ2023」と題して、当ギャラリーで展示を行うとともに、シアター・イメージフォーラムで3プログラムの映像作品が上映されます。
Feb gallery Tokyo is pleased to announce the exhibition of Junichi Okuyama's installation/performance video works as a part of the 37th Image Forum Festival, the largest festival of film/video art in Japan.
One of Japan's leading experimental filmmakers, Junichi Okuyama has consistently worked on the theme of film and film structure since his film "MU"(1964), and his work has been highly acclaimed abroad, including a special program at Tate Modern in London in 2016.
Under the title "A Man Playing Movie - Mr. Experimental Film, Junichi Okuyama Retrospective 2023," an installation work will be exhibited at Feb gallery Tokyo, and three programs of film works will be screened at Theater Image Forum.
展示作品
exhibited video works
SWING MOVIE
Double 8mm film/30min/1975


***9/30、10/6は15:00よりオリジナルのダブル・エイトで映像インスタレーション/パフォーマンスあり。
(展示はデジタル映写)
***There will be the original strip of Double 8mm film installations/performances on 9/30 and 10/6 at 3:00 p.m.
(digital projection on other dates)


17.5mmフィルムの構造
digital/2020/4min


私家版 LE PRINCE HOP
digital/2023/3.5min


その他、奧山順市秘蔵のレア機材を多数展示!
In addition, Junichi Okuyama's one and only collection of
his original equipment will be displayed!
1977年設立。東京都渋谷区を拠点に、シネマテーク、映画祭や映画館の運営、出版、映像作家の育成など、映画・映像関連の活動を行っている。
website: imageforum.co.jp
twitter: @Image_forum